Enjoy two local dining favorites right by the airport.
Tempt your taste buds at The Rickenbacker, where an aviation theme beautifully fuses with stylish art deco décor at our Miami hotel. Stop by to enjoy a buffet of international offerings or à la carte menu items. Those in search of Miami's endless sunshine are invited to head outdoors to the Rickenbacker Patio, where golf course and river views offer the perfect backdrop to a comprehensive menu of classic and creative cocktails, as well an array of sensational starters and entrées.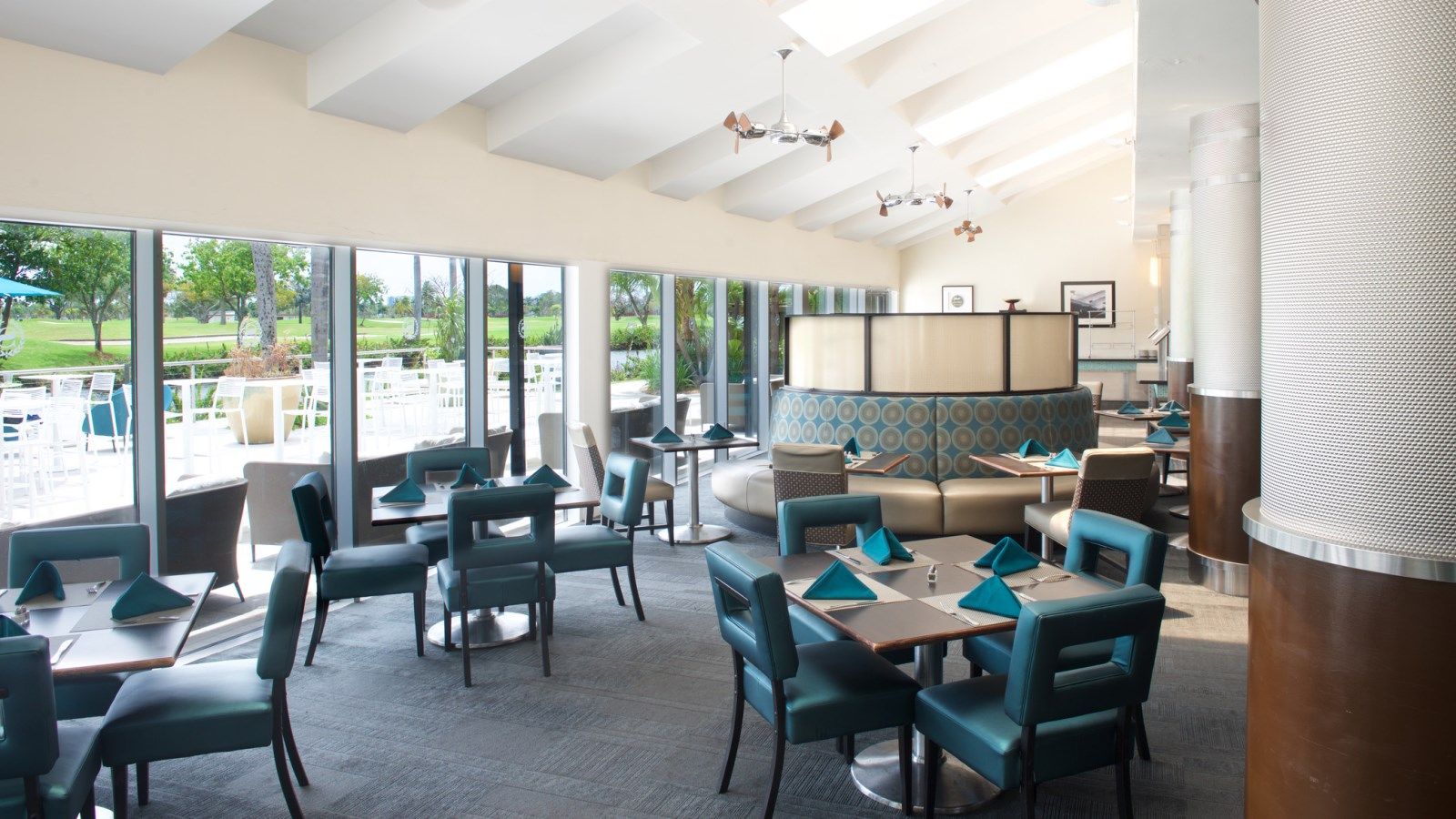 The Rickenbacker
Soar to new heights at The Rickenbacker, where an aviation theme, sweeping views, and art deco décor provide the perfect backdrop for a bountiful buffet of international delights or a memorable entrée.
Cuisine: Fusion
Hours: Open Daily
Breakfast & Lunch: 6AM - 2PM
Dinner: 5PM - 10PM
Menus: Breakfast | Lunch | Dinner
MbarK
MbarK has been stunningly reimagined into a sophisticated lounge space that that marries classic vintage with contemporary design. Featuring ample communal and individual cocktail seating, with multiple TVs and a full bar, MbarK is the ideal place to relax after a long day of travel or the ultimate location from which to launch your next voyage.
Cuisine: Bistro/Pub
Hours: Sunday - Thursday: 2PM - 12AM
Friday - Saturday: 2PM - 1AM